Mathilde Von Bulow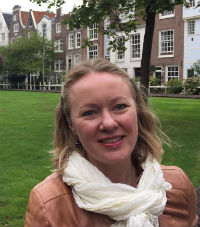 is a Lecturer in History and current Director of the Scottish Centre for War Studies at the University of Glasgow. Her research focuses on Europe and the Maghreb, with a particular focus on the international and transnational dimensions of late colonial conflict and decolonisation. She is currently working on a book project on the theme of International Labour, the global Cold War, and the end of empire in French North Africa, 1946-1962. The project will write international labour history back into narratives of the early Cold War as well as the North Africa's independence struggles. It will also examine the ways in which labour movements responded to late colonial conflict.
Her first book, West Germany, Cold War Europe and the Algerian War, was published by Cambridge University Press in 2016. Her article on 'Franco-German intelligence cooperation and the internation

alization of the Algerian war of independence' received the Michael Handel-Christopher Andrew Prize for best article published in the journal Intelligence & National Security in 2013.